The goal of EEEPCongress is to promote cooperation between the veterinarian, farrier and equine physical therapist for professional understanding and joint care of the health of sport horses, taking into account their welfare and natural needs.
● To provide a platform for the team of practitioner's on the first line to train together for maintaining horse's health and performance. Help develop effective protocols of rehabilitation.
● To provide a forum of vets, farriers and manual therapists to discuss challenges arising in the industry. By creating a meeting place and discussion panels.
● To build a strong image of the practitioners team work in taking care of the horse, enhance solidarity and respect among the members of industry.
● To bring lasting improvements for horses well being by fostering collective movement. When each member of the team align their agendas, networks and resources in support of a shared goal, they have the power to achieve larger and more sustainable breakthroughs for horses.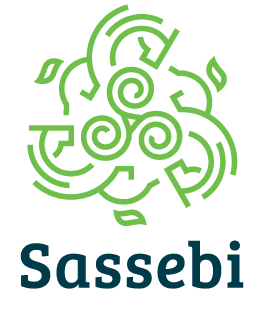 Sassebi Publishing is engaged in the following activities on a daily basis: publication of equine healthcare literature, organization of equine healthcare conferences and congresses, and preparation of specialist veterinary training courses.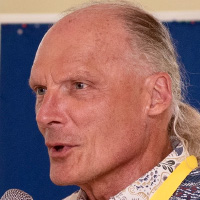 Chairman of the Program Council:
Graduated from the Veterinary High School of Hannover, Germany, in 1981. He worked there in the Institute of Nutrition until 1984, pursued postgraduate studies on Tropical Veterinary Medicine at the Free University of Berlin in 1985, and in 1986 worked as veterinarian for Pig International before joining in 1987 the Institute for Anatomy, Physiology and Hygiene of Domestic Animals of the University of Bonn, Germany. Since 1992 he is an independent contract researcher for pharmaceutical and feedstuff enterprises and organizes practical courses and conferences on diverse equine subjects, mainly on sport horse topics for experienced professionals (www.agpferd.com). Since 1992 he leads an independent research group (Arbeitsgruppe Pferd) devoted to examining how to best diagnose performance and guide the training of sport horses.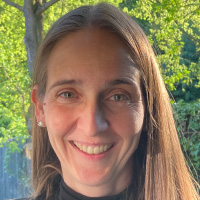 Annamaria is an Associate Professor at the University of Veterinary Medicine Budapest, where she is leading the orthopaedic diagnostics and diagnostic imaging department. Formerly, Annamaria was a senior clinician at the Animal Health Trust. Annamaria is a Diplomate of the European and American Colleges of Veterinary Sports Medicine and Rehabilitation and holds an RCVS Fellowship Diploma and Specialist status. Her special interests lie in diagnosing complicated lameness and poor performance cases and in advanced orthopaedic imaging, including MRI and standing CT. Annamaria is also an FEI level 4 endurance official and treating veterinarian.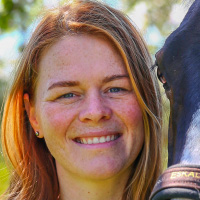 Giedrė Vokietytė-Vilėniškė
Completed in 2013 the Master of Veterinary Science at the Lithuanian University of Health Sciences (LUHS) and started there a veterinary surgery residency. Then she decided to specialize in rehabilitation, manual therapy, and injury prevention and became Equine Diplomate of Osteopathy EDO®, in 2015 by the Vluggen Institute for Equine Osteopathy and Education, Germany. She has done the Stecco Fascial Manipulation level I course (2017) and is a FEI accredited Permitted Equine Therapist (2018). Since 2019 she examines in her PhD project the effect of osteopathy on the horse and since 2021 she studies at the Academy of Animal Sports Science to obtain an animal sports therapy and rehabilitation education. Between 2015 and 2018 she taught LUHS students Animal anatomy and since then Large Animal Surgery and from 2021 is teaching osteopathy at Vluggen's Institute. Since 2021 Giedrė runs her own ambulatory practice EQUUS SANUS were she offers rehabilitation, equine osteopathy, veterinary service and education for riders.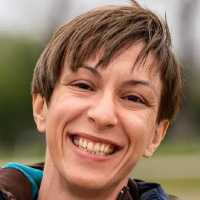 Graduated from the Faculty of Veterinary Medicine, University of Zagreb in 2006. The same year she started working in the Clinic for Surgery, Orthopaedics and Ophthalmology of the same faculty where she did her PhD thesis in 2010 and is currently working as an associate professor. In 2021 she got the Diploma in Sports Medicine and Rehabilitation from the European College of Sports Medicine and Rehabilitation. She is an FEI veterinarian for endurance and testing and breeding manager for the Croatian Association of breeders of sport horses.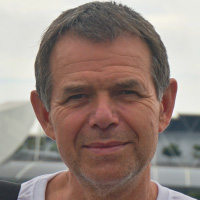 Ina graduated from the University of Agriculture in Brno with a specialization in horse breeding. Until 1989 he worked as a rider of sport horses. In 1991 Ina passed the shoeing exams and is still working as a farrier. Since 2000 he has been the chairman of the Guild of Horseshoers of the Czech Republic.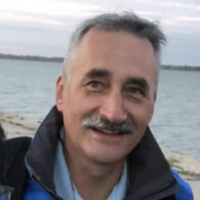 Petr graduated at the University of Veterinary Sciences in Brno in 1985 and obtained his PhD in 1993. Since 1986 till 1999 was involved with the Clinic of Equine and Small Animals Internal Medicine at the University of Veterinary and Pharmaceutical Sciences in Brno. Since 2000 he is the head of the department of internal medicine at the Equine Clinic of The University of Veterinary Sciences in Brno.  He was a founding member of the Czech Hippiatric Association (president of the association in the years 2003 - 2009) and he is a veterinarian accredited by the International Equestrian Federation.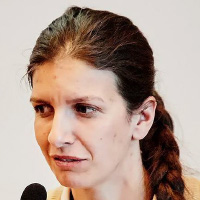 In 2008 she graduated from the Faculty of Veterinary Medicine, Wrocław University of Life Sciences. Since 2009 she has been running the company Sassebi www.sassebi.pl dealing with the publication of books on equestrian topics, organizing specialist veterinary trainings with Sue Dyson, Chris Pierce in the field of orthopedics, equine dentistry and physical therapy with Karin Leibbrandt and Gillian Higgins, among others. As part of her activities, she organizes conferences, equestrian seminars, where topics of holistic approaches to equine maintenance, welfare and treatment are covered. Some of her recent international equestrian conferences include: "Equestrian Conference" 2019, "Biomechanics of Horse Movement," 2018 and 2017; "Evaluation and Follow-up of Lameness in Horses," 2018; "Harmony of the Horse in Natural and Sports Medicine," 2016.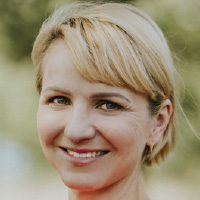 Doctor of Agricultural Sciences, specialized in horse breeding and horse welfare, Wrocław University of Life Sciences. Since 2016, she has been working at the Institute of Animal Breeding at the University of Life Sciences as a research and teaching assistant professor. She received her Master of Science degree from the Department of Biological, Environmental and Rural Sciences, majoring in Equine Science at Aberystwyth University. Since 2013, she has been running the company Equine Massage Maria Soroko – Dubrovina www.eqma.pl., where she offers rehabilitation services and thermographic examinations of horses. She is also a trainer at workshops and professional courses of equine therapeutic massage and an organizer of international equestrian conferences in cooperation with Alina Palichleb.